REKORD
MULTIPURPOSE MUSIC & EVENTS
REKORD VARIATIONS
CUSTOMIZE AS YOU WISH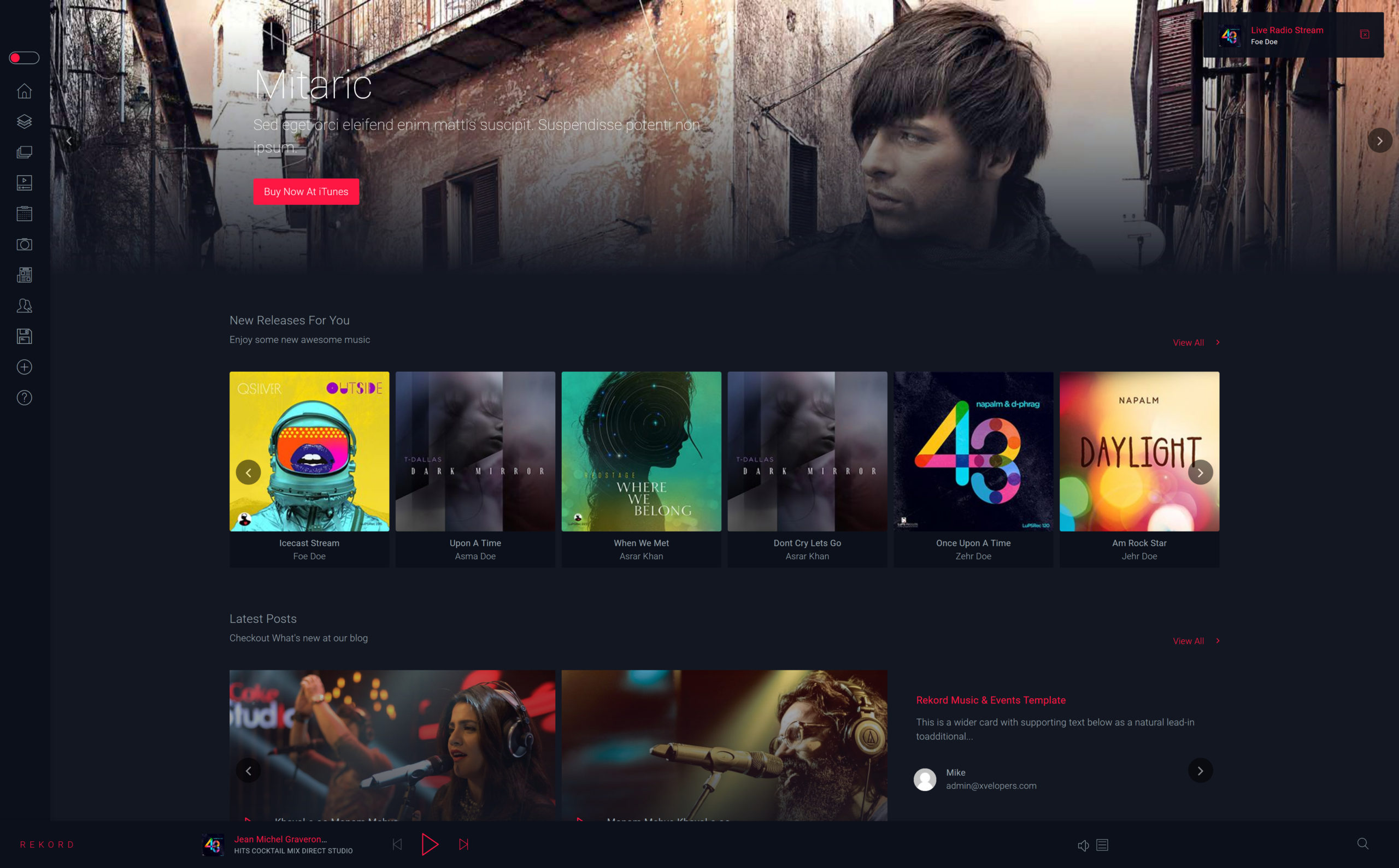 Since 1.0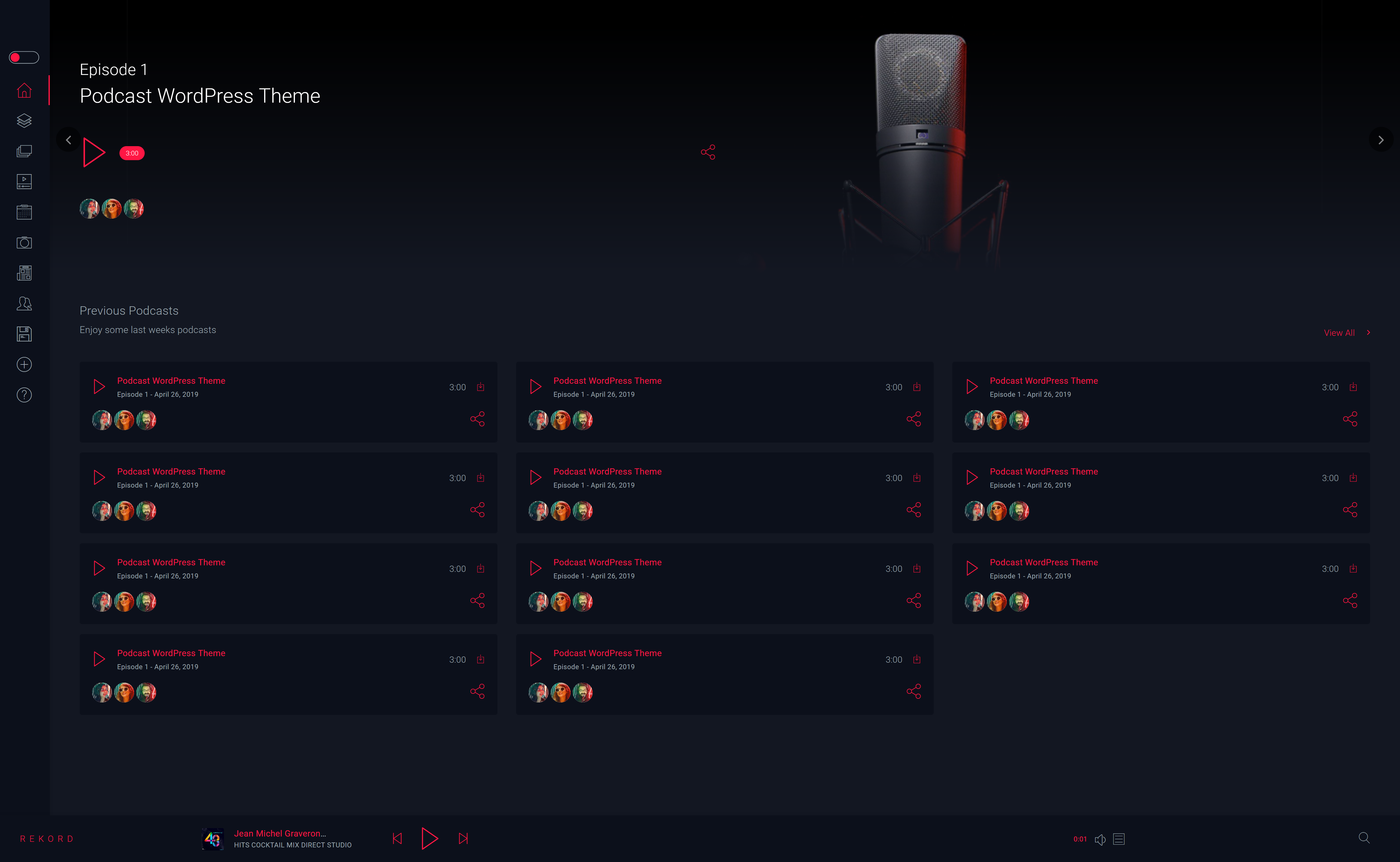 Since 1.0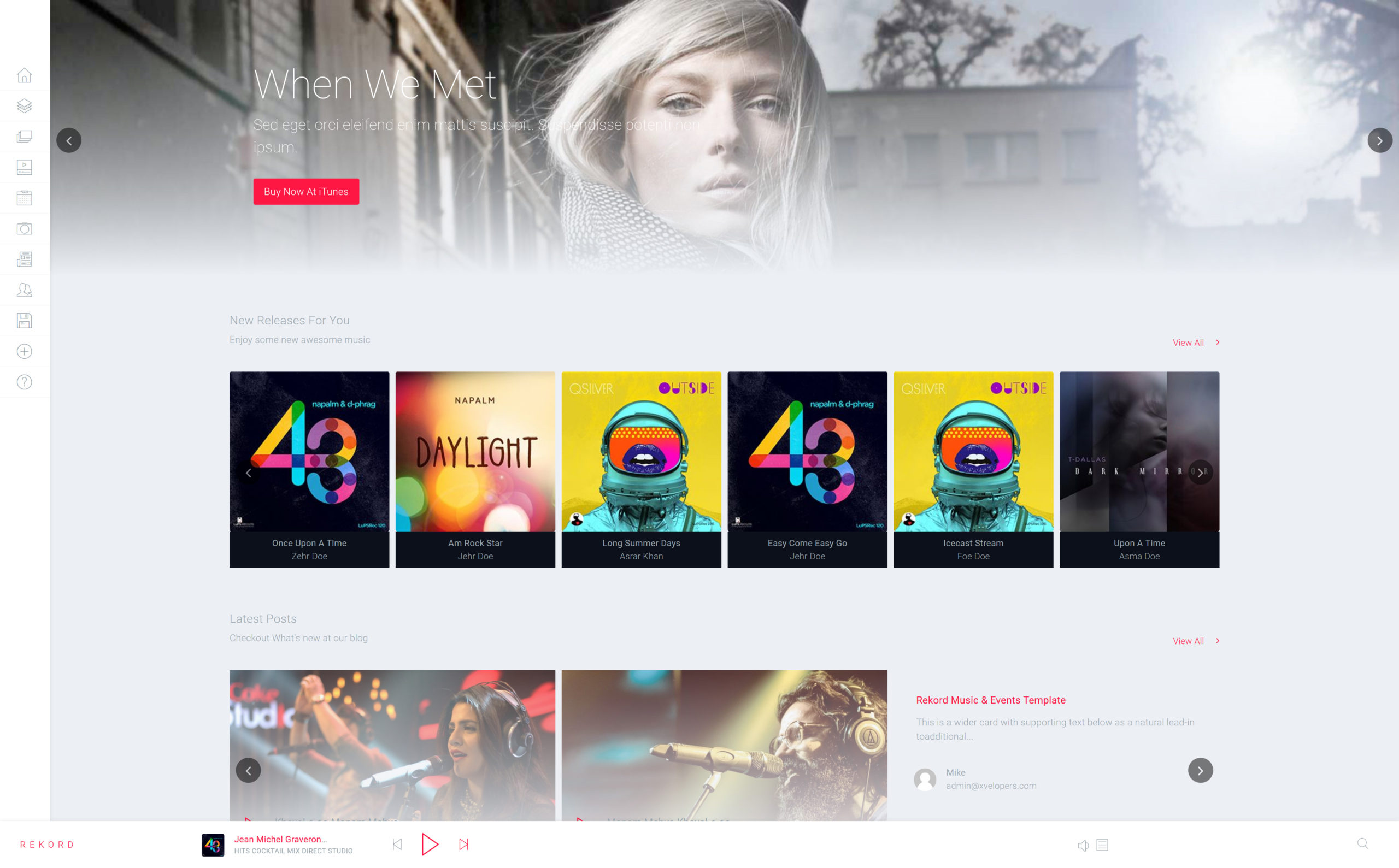 Since 1.2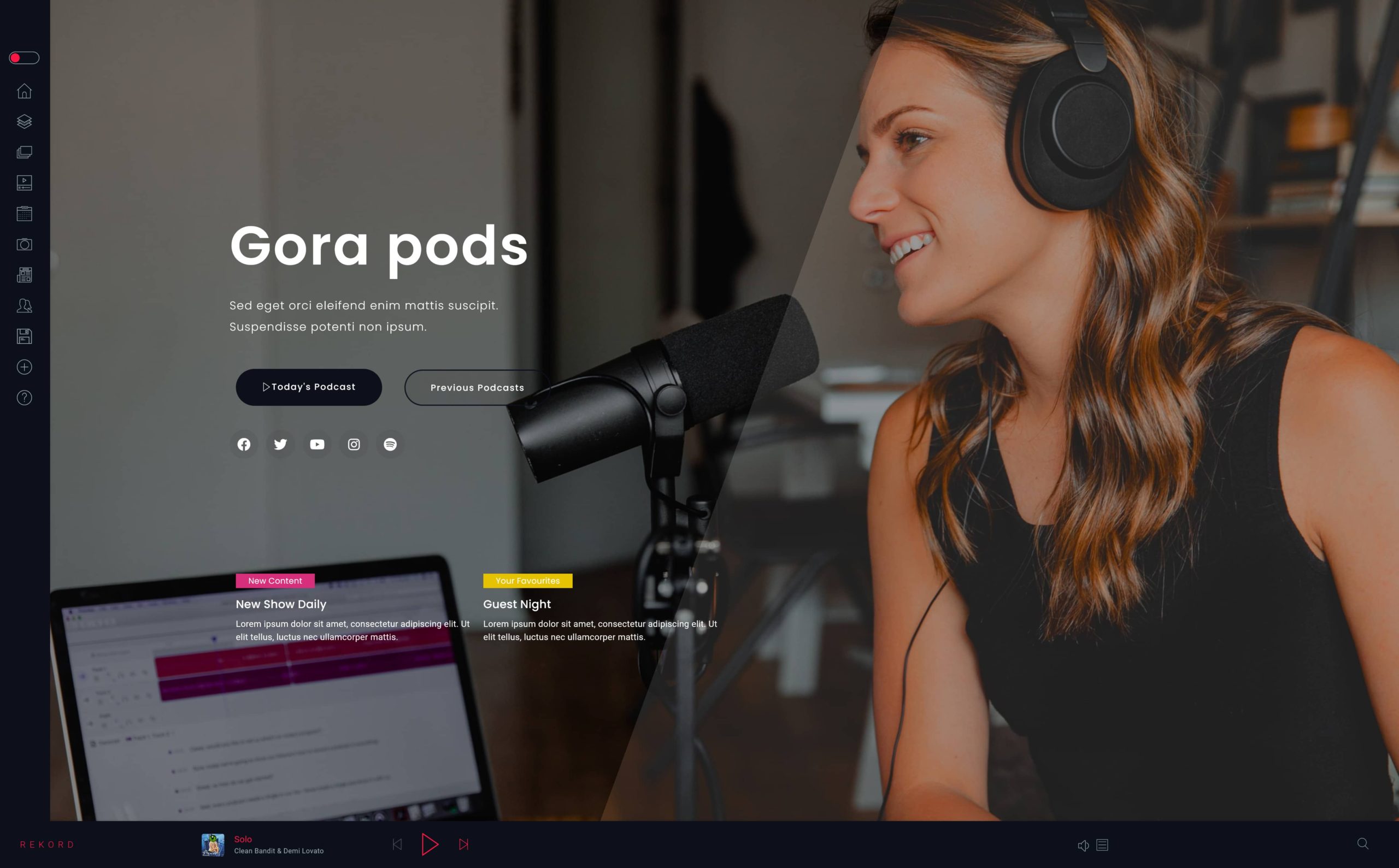 Version 1.4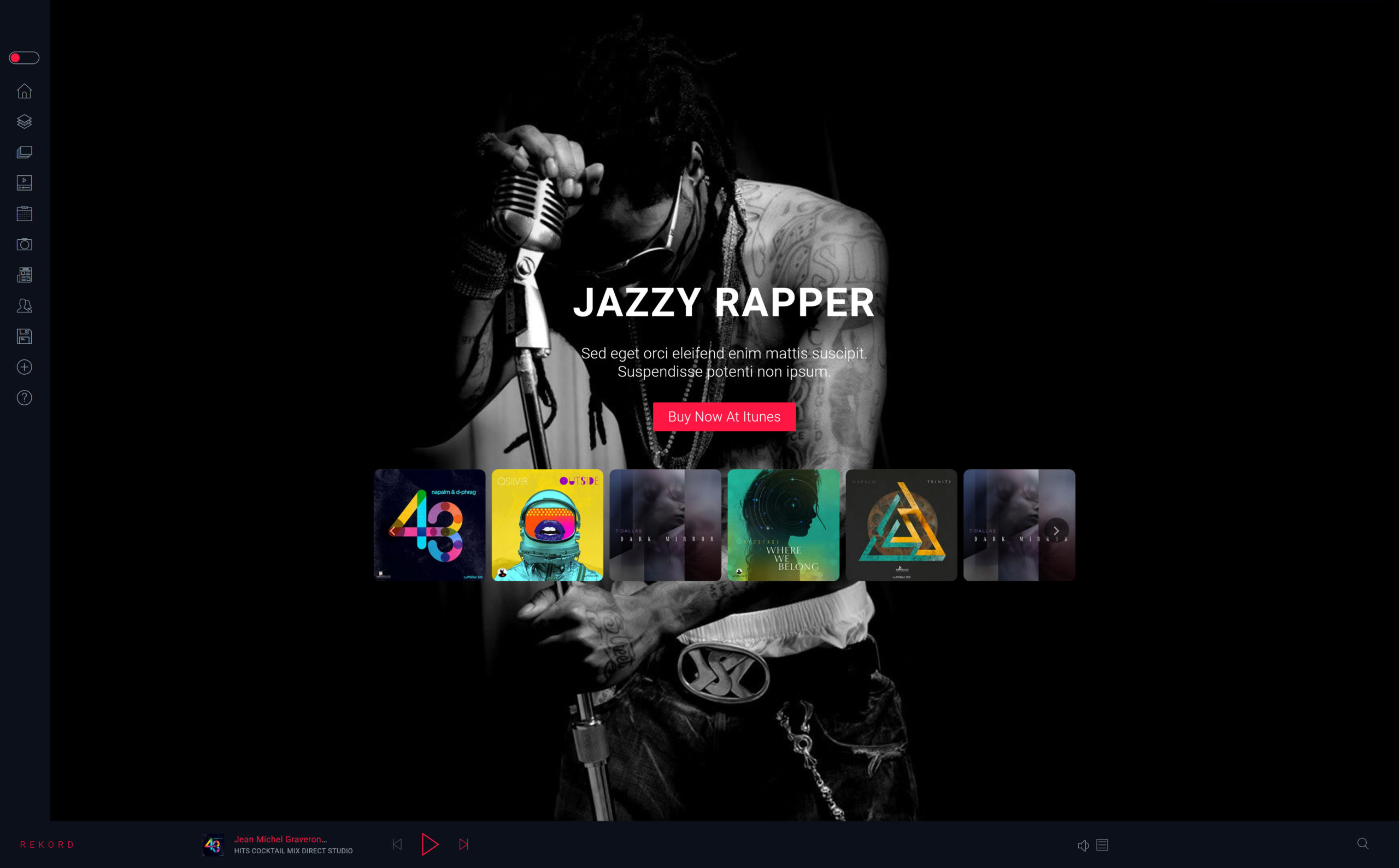 Since 1.2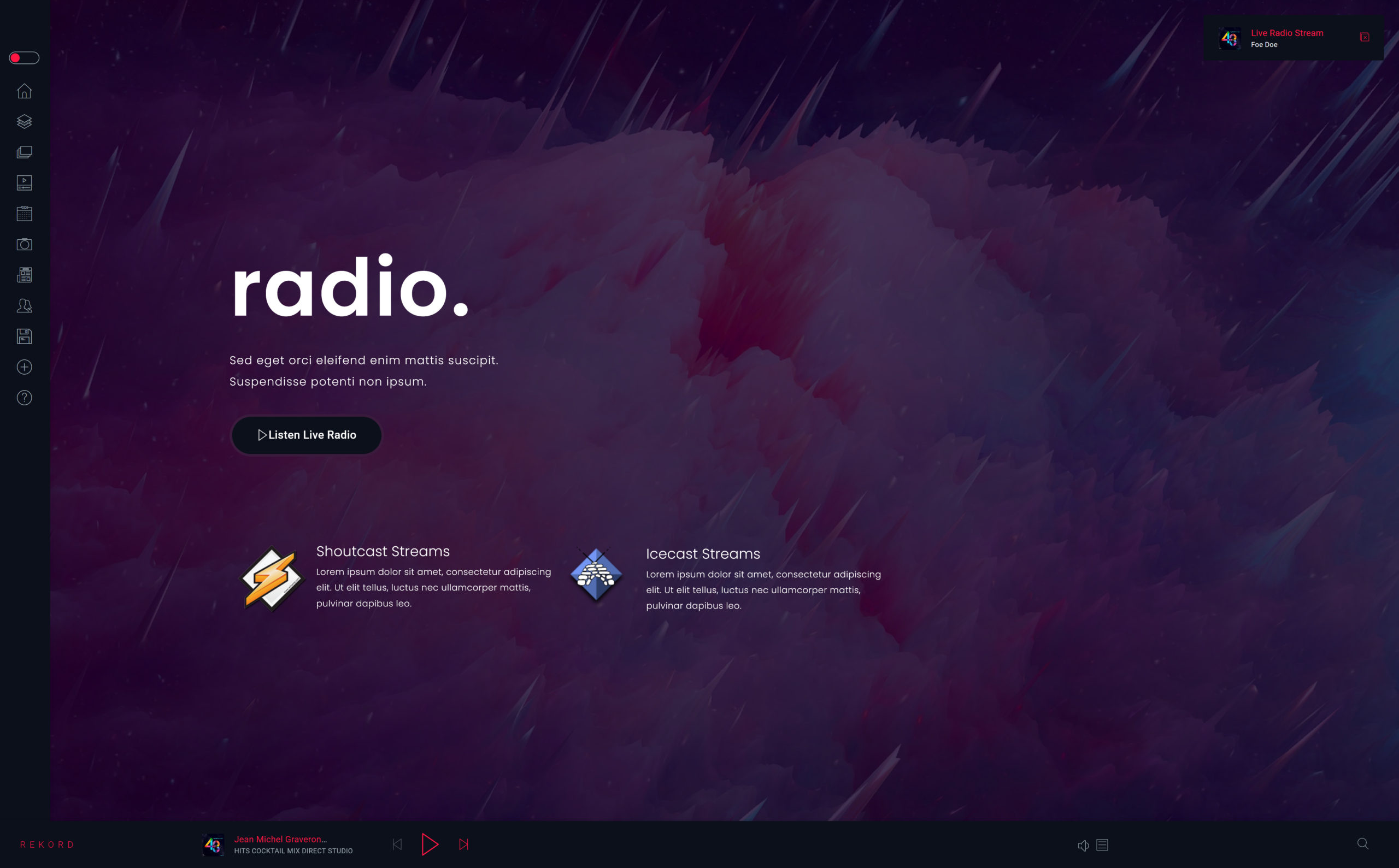 Version 1.4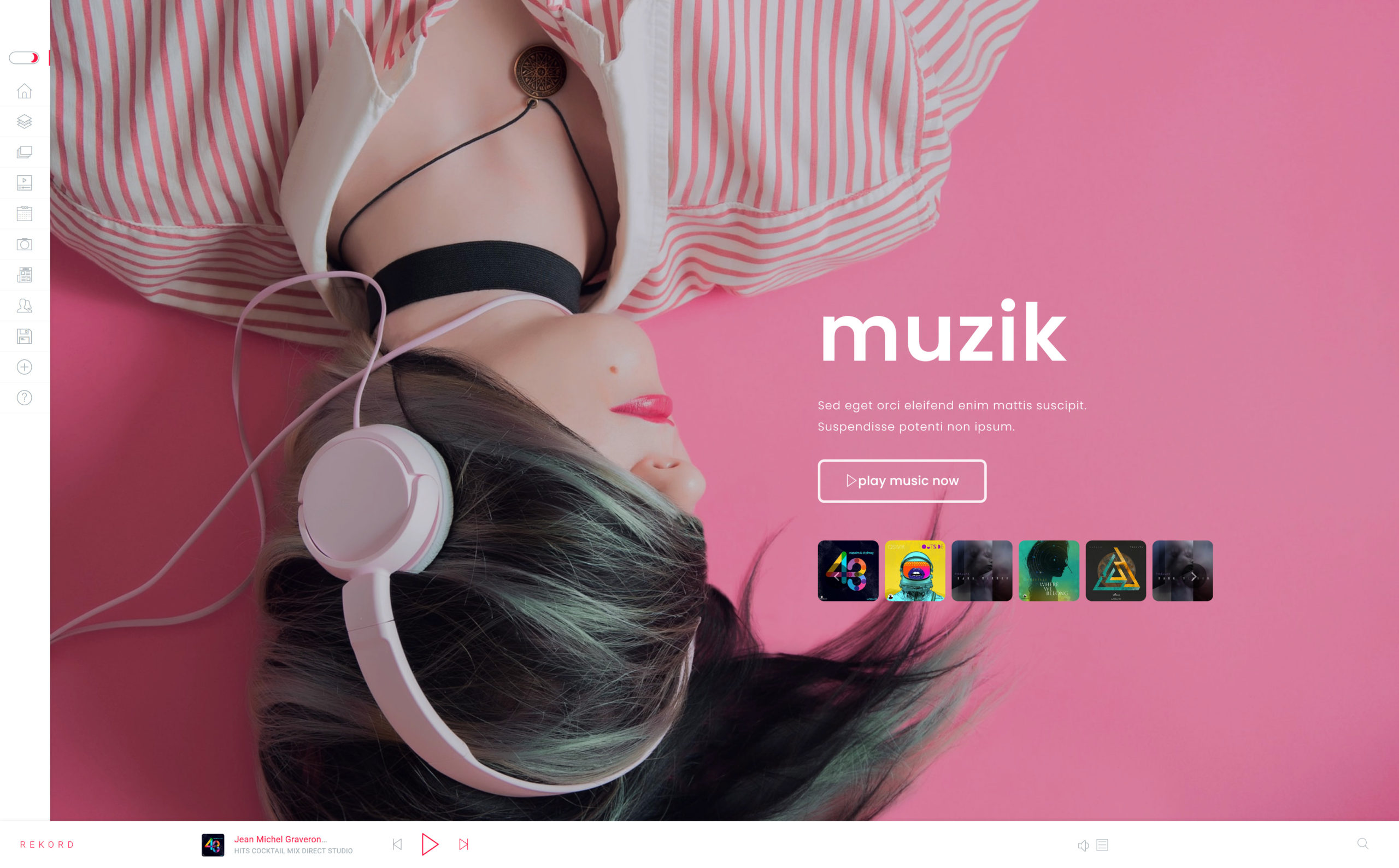 Version 1.4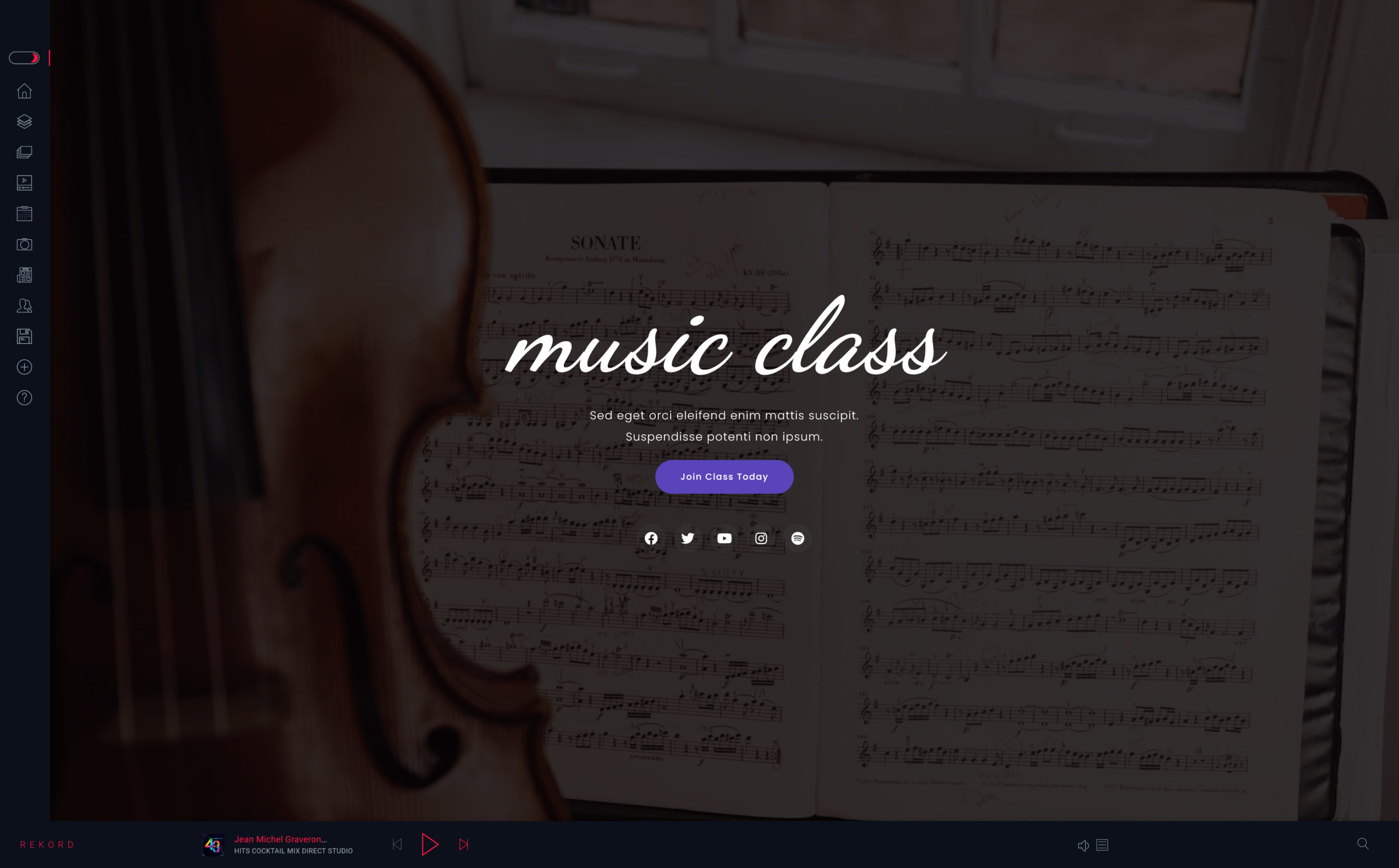 Version 1.4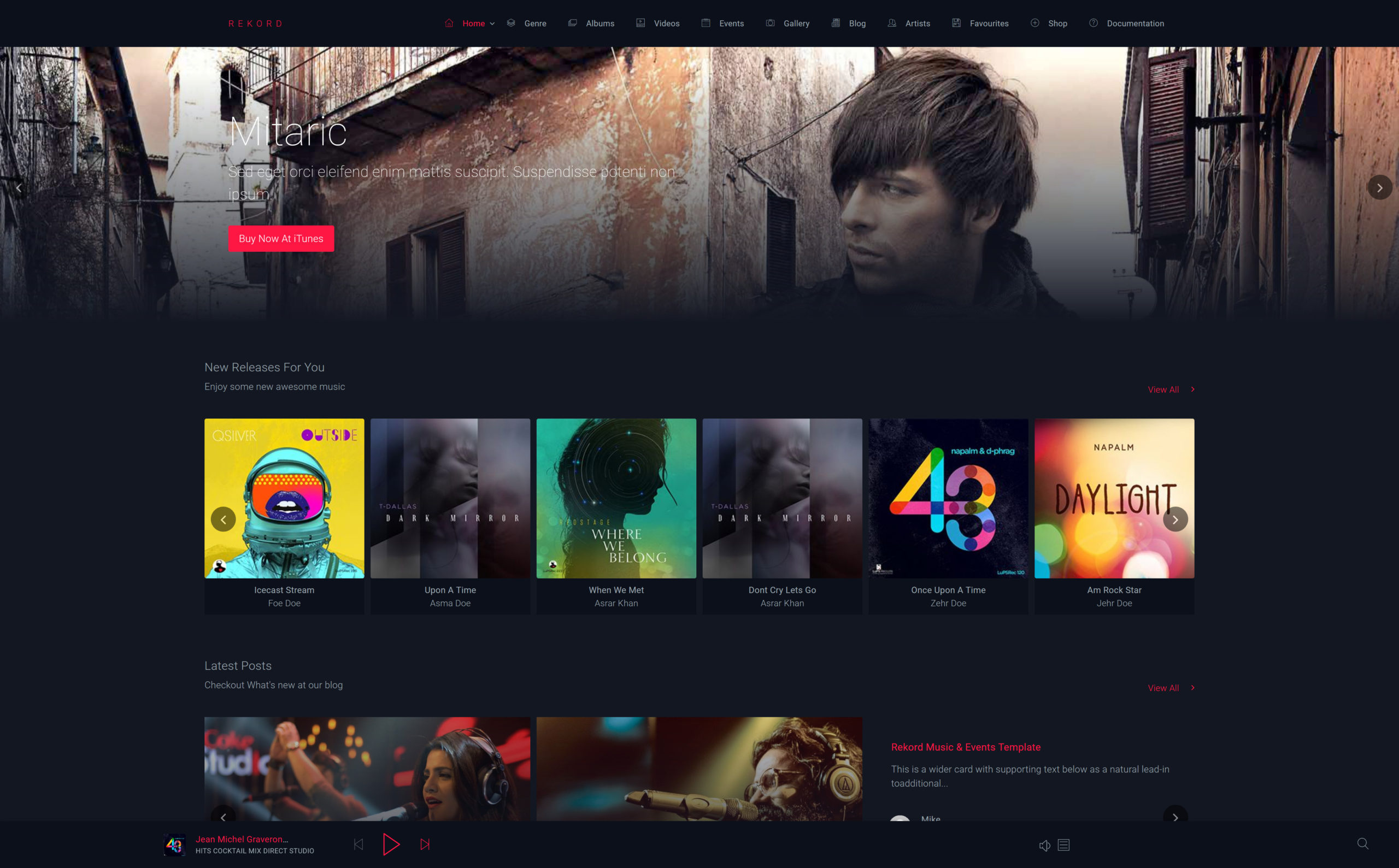 Version 1.4
FAQ'S
YOU MAY WANT TO KNOW BEFORE BUY
Does Rekord support Radio Streams?
Yes, Rekord support radio streams like Icecast and Shoutcast
Does Rekord support metadata from radio streaming?
Yes, It will show title , artist and cover in the player.
Can I create Membership Levels?
You can use free paid membership pro plugin. You can install Rekord Membership Pro Addon which is included in theme. This feature is still in beta.
Can User Upload From Frontend?
Users with the role of artist can upload tracks and albums from fronend. You can use Ultimate Members Plugin to allow users to signup as an artist. This feature is still in beta.
Do you provide custom features?
Yes, Please contact us at :